Where You Spend Your Money Matters
You Ask, We Advise | ENTER CODE "HUMBLELOVE" FOR 10% OFF SELECTED PRODUCTS + SERVICES
Humble Bloom is committed to conscious consumerism in synergy with elevating brands with integrity, built by women and POC. Purchasing from these small business owners is putting power in the hands of brands that make ethical, natural products that will not only make you feel good physically but also consciously.
HERBALS + EMBELLISHMENTS

Barbari is a lifestyle brand for those that like to get lifted but keep their feet on the ground.
We seek to enrich the herbal experience by providing you with items that both smooth and amplify your lifestyle as you float into your downtime on your own terms. We've carefully selected a collection of quality herbal accessories, home goods, and embellishments that are handsome enough to stand on their own—they don't need to be tucked away in the moments between.

Follow: @barbari.shop
ENTER CODE "HUMBLELOVE" FOR 10% OFF
WHOLE PLANT MEDICINE
Located in Northern Humboldt, our family owned and operated business benefits from over 20 years of experience in the cannabis industry. This knowledge is reflected in the quality and consistency of our hand crafted, small-batch skin and body products. We use premium organic whole plant extracts in a base of cold-pressed, virgin, organic oils. We are committed to supporting organic farming methods, sustainable practices, organic ingredients, and offering safe, lab-tested products to our community.
We are involved in every step of the process for each one of our products. Our company name represents our approach towards cultivation and production with the same reverence and honor our ancestors held.

Follow: @kiskanu

ENTER CODE "HUMBLELOVE" FOR 10% OFF

CARING | BOLD | DETERMINED
We strive to reach new highs.

Disenchanted with the current terrain of cannabinoid wellness brands, New Highs hashed out a plan to elevate CBD hemp oils, not be a clone of products currently on the market. CBD's unique bouquet of benefits (from quelling hangovers to aiding sleep) deserves the high-quality cultivation, ingredients, and design we distill into each bottle.
Crafted with quality and luxury in mind, New Highs is the premier brand for those desiring a green-friendly lifestyle that gets you high by contributing to your wellness so you can accomplish goals, help others, and do whatever else you strive for, small or large.

Follow: @newhighscbd
ENTER CODE "HUMBLELOVE" FOR 10% OFF
#1 PATIENT RATED ONLINE MEDICAL CANNABIS RECOMMENDATION SERVICE
PrestoDoctor prides itself in providing an easy process, exceptional customer support, and compassionate doctors that focus on education and patient empowerment. Patients only pay if approved and are provided a customized treatment plan post-appointment.
Follow: @prestodoctor_official
BODYWORK + YOGA + MEDITATION + LOVING KINDNESS

Drawing from traditional Thai medicine, Ayurveda, Reiki, and other somatic and healing practices, Thai Yoga Therapy takes into consideration the demands we place on ourselves in today's society. Working with both the body AND energy, we will sift through the layers of limiting beliefs, old habits, holding patterns, and tension in the body, releasing energetic blockages and freeing up your range of motion to bring your entire being back to a state of natural equilibrium.
From products like CBD sore muscle balm to healing deep-tissue massage through Thai Yoga therapy, Thai Brooklyn encourages increased range of motion, relief of pain and muscle tension, muscle lengthening and flexibility, and improved lymph and blood circulation.
Follow: @thaibrooklyn
ENTER CODE "HUMBLELOVE" FOR 10% OFF
HANDCRAFTED CBD OIL + BOTANICAL BLENDS FOR MIND,BODY, & SOUL
#FIXYOURVIBE

Our blends are handcrafted in small batches using CBD derived from organic, sun-grown hemp flower. Introducing complementary plant-based ingredients like Ashwagandha, Lemon Balm, Passion Flower and Black Seed Oil creates a more integrative, balanced & personalized wellness approach that you can feel good about.
Follow: @tonic_cbd
ENTER CODE "HUMBLELOVE" FOR 10% OFF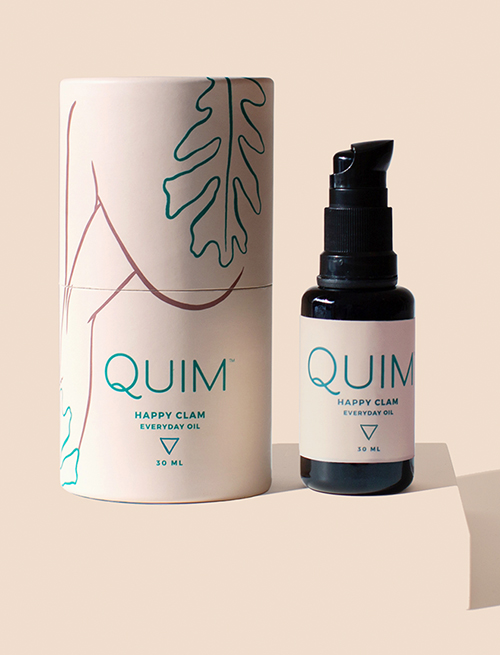 A SELF-CARE LINE FOR HUMANS WITH VAGINAS AND
HUMANS WITHOUT VAGINAS WHO LOVE VAGINAS™️.
Our mission at Quim is to create products that deepen the connection you have with your own body and empower you to care for it in the way that makes sense for you.
Follow: @its.quim
ENTER CODE "HUMBLELOVE" FOR 10% OFF